Endless Beer: 2016 Bourbon County Stout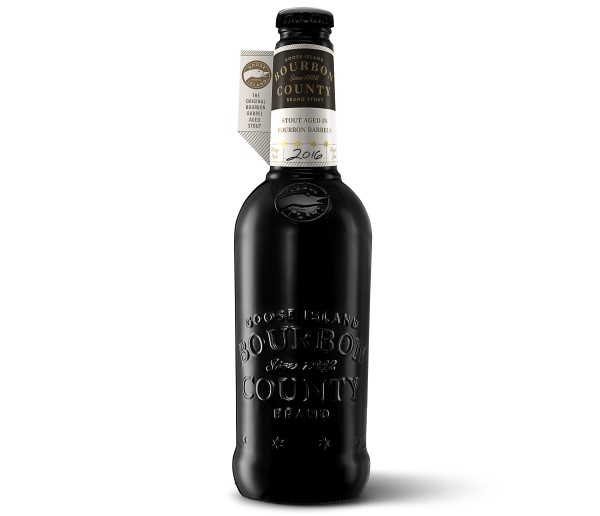 Ahh yes, the most wonderful time of the year. My Black Friday shopping tradition became not one of waiting in endless lines but going to pick up my favorite holiday stout. Goose Island annually releases their Bourbon County Stout on Black Friday. Few distributors are provided with a limited supply and the beer snobs rush to get their stash. This is my third year of commitment to the stout and I now have a nice collection in my cellar to one day do a tasting across five years. Goose Island suggests that the brew can be aged up to five years, so why not?
On to the tasting!
Tasting Notes
ABV: 13.8%
Appearance: Thick, black, and opaque. Motor oil. Brown head.
Aroma: Booze first, followed by winter fruits like cherries and figs and subtle hints of vanilla.
Mouthfeel: Low carbonation, with thick feel from beginning to end – boozy and warm feeling.
Taste: Booze throughout. Several other flavors hit at once – roasted flavors (like roasted coffee) with fruity tastes along with coffee and vanilla.
Overall: Last year's batch was particularly boozy. This year's I find to be a lot more balanced. While it has all of those flavors in one punch, they come through without overtaking any of the others. The booze flavor is clearly there, but doesn't slow you down drinking it – which is great!
Endless Pairings:
Cheese: Black truffle pecorino
Appetizer: Pumpkin bruschetta
Entree: Braised short ribs with mashed potatoes
Dessert: Black forest cake
Cigar: Drew Estate Liga Privada #9