What Would Tyra Do?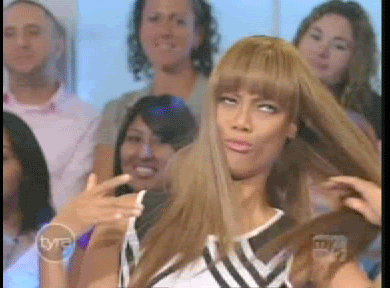 What do you do when you have no groceries? Tyra, like always, has just the advice for you!
And Tyra is a very reliable source – I mean HELLO! She was #51 in Time Magazine's "Time 100 of 2007" in the category of Heroes and Pioneers.
So what would Tyra do?
"If I don't have groceries, I eat popcorn and Tang for dinner."
I KNOW WHAT I'M HAVING FOR DINNER TONIGHT!
Thank you Tyra. Thank God you were here to answer this dire question.